NVIDIA Quadro FX 4400G & NVIDIA Quadro FX 3000G

Revolutionizing Advanced Visualization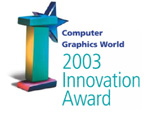 The NVIDIA Quadro® FX 4400G and NVIDIA Quadro FX 3000G integrate all features and functionality of the NVIDIA Quadro FX 4400 and the NVIDIA Quadro FX 3000, respectively, with the addition of two breakthrough features: frame lock and genlock. Both features allow the video output from multiple NVIDIA Quadro FX 4400G and 3000G boards to be synchronized with external devices, but each feature enables a distinctly different solution.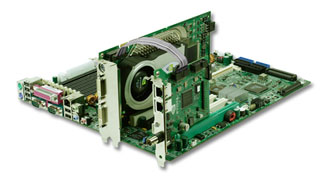 NVIDIA Quadro products have been outperforming the graphics capabilities of proprietary UNIX systems for years, but until now they have been designed for single-system workstations. The breakthrough design of the NVIDIA Quadro FX 4400G and 3000G deliver the power and advanced graphics capabilities of PC workstations to multisystem visualization and multidevice film and video environments.
Frame lock allows the display channels from multiple workstations to be synchronized, thus creating one large "virtual display" that can be driven by a multisystem cluster for performance scalability.

Genlock(also known as "house sync") allows the graphics output to synchronized to an external source, typically for film and broadcast video applications.
API Extensions
NVIDIA provides a set of API extensions for Linux (X and GLX) and Windows (WGL) operating systems to enable applications to take maximum advantage of the hardware capabilities of the NVIDIA Quadro FX 4400G and 3000G. Descriptions of the most common extensions are provided within the NVIDIA Quadro FX 3000G Tech Brief.
The NVIDIA Quadro G-Sync and 4400G are available through the following partners: