NVIDIA
®
QUADRO
®
VCA
Scalable, Interactive Physically Based Rendering


Chaos Group V-Ray RT: The rendering engine of choice for design, broadcast, and visual effects, V-Ray set the standard for speed, quality, and ease of use. V-Ray RT takes advantage of the parallel-processing capabilities of the Quadro Visual Computing Appliance (VCA) for exceptional quality in pre-visualisation and final-frame rendering. Chaos Group has embraced GPU technology since 2009 and continues to refine and innovate rendering for multiple industries. V-Ray RT GPU rendering is included with V-Ray for 3ds Max and V-Ray for Maya.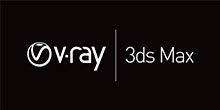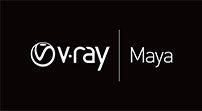 HOW VCA FOR V-RAY WORKS
V-Ray uses distributed rendering to support one or many Quadro VCAs. Each is a render server that receives render data from the V-Ray Plugin installed in 3ds Max or Maya. The plugin (render client) is responsible for dividing the render job among all the VCAs (render servers) on the network and collecting the results. To maintain interactivity, a fast network is required between the application workstation and the VCA. Network requirements increase as you add additional VCAs.
"It was amazing! It was absolutely beautiful. It changed the way I work and not only because the VCA's amazingly fast, but it was the first time I'd really used the concept of remote rendering"
Kevin Margo
WHERE TO BUY
CUSTOMER SUCCESS STORIES
Videos
RESOURCES