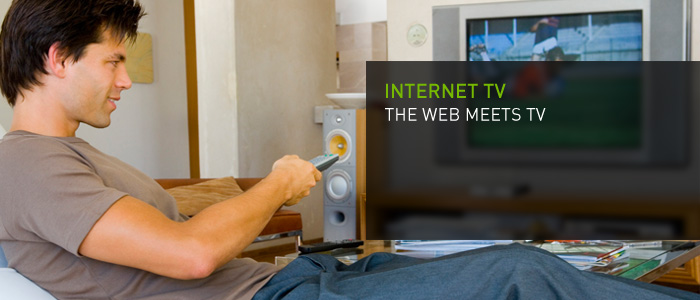 Channel Surf on an Entirely New Channel.
The web meets television with an NVIDIA® Tegra™-based Internet TV box. Now all the movies, shows, music, and websites you like are yours to enjoy whenever you want. All right on your TV. Watch a movie or catch up with your favorite TV series on your schedule. Organize your family videos and photos and play them back on the big screen. Listen to online music or connect with friends on Facebook. It's bigger than the web and better than TV. This is Internet TV.
NVIDIA Tegra-Powered Products
COMING SOON
If you are interested in being kept up to date on the availability of NVIDIA Tegra-powered products, please
click here
.