Product PR
Benjamin Berraondo
PR Manager Northern Europe
NVIDIA Ltd
bberraondo@nvidia.com
+44 (0) 118 903 3078
MEDIA ALERT: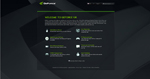 GeForce UK Homepage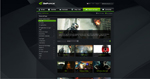 Games and Apps Section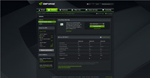 Optimal Playable Settings
SANTA CLARA, Calif. — Mar. 22, 2011— NVIDIA has today announced the launch of GeForce UK, a website that's dedicated to the world of GeForce gaming and computing and getting the most out of your GeForce GPU. The website is part of NVIDIA's continual aim to make the PC gaming experience as immersive as possible and so you can play games the way they have been designed to be played.
The GeForce UK website provides a one-stop-shop for GeForce owners, from providing GeForce Driver downloads, information and the latest GPU news and reviews through to how to upgrade your PC gaming rig with the latest graphics cards and 3D vision technology.
On the site you can also discover the latest performance information featuring an up-to-date price comparison and where to buy tool, discover what's new in the games and apps section and connect with other gaming enthusiasts in the GeForce forum and community pages.
For the launch, NVIDIA has also teamed up with Zotac and is running a treasure hunt competition across the site. Submit a simple screenshot of any pages you come across that have an embedded NVIDIA and Zotac treasure chest image and you can win a whole host of prizes from t-shirts and Zotac Z-Box ION PCs through to Zotac GTX AMP Edition graphics cards.
To learn more please visit: //uk.geforce.com/