>
>
>
Technology Innovation Roundtable - Israel


Join us at NVIDIA's fourth annual Technology Innovation Roundtable in Israel on Nov. 5, 2014,
at the Dan Panorama Hotel, in Tel Aviv.
This intimate event offers a rare opportunity to discuss advanced topics such as automotive innovation, machine learning, robotics, visual computing, and data & cloud processing.
Presenting will be leading startups and other companies that are leading the way in these fields.
The day's agenda will allow ample time to interact with industry analysts, executives and researchers to gain competitive insights on where these technologies are headed.
Sponsors:
Foreign Trade Administration Israel

HP
(Platinum Sponsor)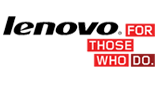 Lenovo
(Gold Sponsor)

Dell
(Gold Sponsor)