---
CUSTOMER PROFILE
Company: CC Media
Industry: video post-production
Region: Europe
Size: 6 employees
SOFTWARE
Blackmagic DaVinci Resolve
Adobe Creative Suite
HARDWARE
REASONS FOR QUADRO
Quadro made it possible to work directly with raw 4 and 5K footage in Adobe Premiere, removing the need to step footage down to H.264.
Faster Workflow in editing, VFX and color grading.
The ability to apply dynamic color correction accelerated the client feedback process and made increased iteration more straightforward.
The power of the Quadro K6000 has enabled CC Media to be one of the first to market with an on-set post-production service, a major differentiator which sets the company apart from its competitors.
SUMMARY
CC Media is a Swiss post-production house specializing in editing and color correction services for a range of European and international brands.
Using dual NVIDIA Quadro K6000s, CC Media was able to implement dynamic color correction with 4 and 5K footage, increasing the quality of their results, speeding up the client feedback process and improving workflow efficiency.
NVIDIA Quadro takes a starring role as CC Media puts post-production under the spotlight
CC Media's six-strong team is building a reputation as one of Switzerland's most innovative production houses. Founded in 2011, the company's credits include TV and web commercials for brands such as HEAD, Swisskalk, Elysator and McKinley, as well as a focus on music videos. In a Continental industry dominated by large, established players, CC Media dares to be different, offering state-of-the-art production solutions to smaller clients for whom such capabilities would otherwise be out of reach.
"Historically, the Swiss film industry tends to be a little conservative," explained Nikolas Reigel, CC Media's lead video editor and VFX artist. "We saw an opportunity to differentiate ourselves by being more nimble than our competitors in reacting to emerging trends and adopting cutting-edge technology that would enable us to capture new markets."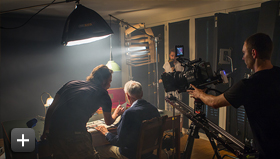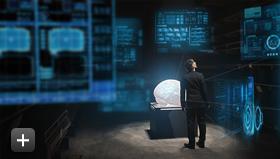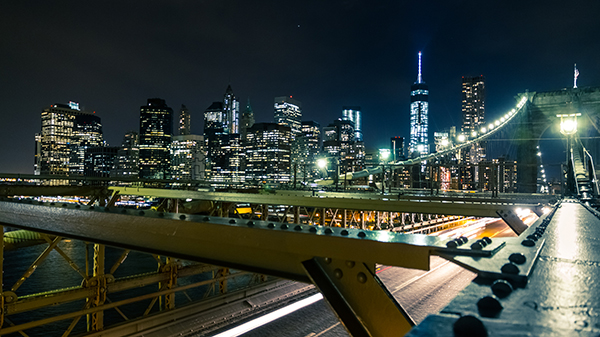 Images Courtesy of CC Media.
CHALLENGE
With 4 and even 6K video content quickly emerging as the industry standard, it became clear that CC Media's ability to meet client demand for a fully 4K based post-production workflow was key to their ambitions. The company is also one of the few facilities in Switzerland equipped to offer high-end color grading services on a budget.
"If you take a look at our portfolio, you'll see music is one of our passions," explained Reigel. "There's a really vibrant Swiss music scene with lots of talented young musicians and we have a dedicated package for music videos called MyMusicClip.ch that caters for this market."
"To get their tracks out to a wider audience, these musicians need really eye-catching visuals – a great music video going viral on the web can bring international success. Of course most of these guys don't have big production budgets so we work really hard to give them outstanding results they can afford."
This dual focus on quality and affordability puts Reigel and his colleague, colorist Tobias Wüthrich, under pressure to work as quickly and efficiently as possible. CC Media tends to deal with a large number of smaller projects so completing each one efficiently is crucial to the company's business model.
The CC Media team found the limitations of their computer hardware a real barrier to achieving the efficient workflows they needed. Running the company's software tools of choice, Blackmagic DaVinci Resolve for color correction plus Adobe Creative Suite for editing, their previous workstations were unable to handle raw 4 and 5K footage in real time. Content had to be transcoded into a more compressed H.264 or ProRes format before the real work could begin.
"The poor performance we experienced when using DaVinci Resolve for color correction of raw footage was a serious problem," said Reigel. "To get around this, we'd step the footage down to H.264 as a workaround but my old computer was taking about a minute to transcode a 30 second 5k clip into the lower resolution. Over the course of a whole project, that really adds up. Being forced to work in H.264 also made it more difficult for me to assess the quality of my work. The client feedback process was laborious too, since I had to render footage offline, send it to them for feedback, then repeat the process to implement their changes."
SOLUTION
Reigel moved to an HP Z820 workstation equipped with two NVIDIA Quadro K6000 graphics cards. The difference was dramatic: Reigel and Wüthrich are now able to load 4 and 5K footage directly into DaVinci Resolve, implement dynamic color correction and play it back at 25 frames per second (FPS) to review their work.
"It's a huge benefit," said Reigel. "I can now cut the raw files directly in Adobe Premiere Pro, which saves a lot of time conforming the files for color correction in DaVinci Resolve. Color correction with raw footage in real time performs smoothly, it's very stable and I've saved around a day per project by removing the need to step assets down to H.264. Working in 4K gives me an accurate, high-resolution view of the content as I'm working, which has a very positive impact on the quality of my output. And clients like the fact they save time because we can iterate more quickly to arrive at a finished product with which they're happy."
These new capabilities are also allowing CC Media to experiment with new client feedback models. For smaller projects, such as music videos, clients can be invited to visit the production house and work directly with its artists to give feedback and see the impact of their changes in real time. This is an extremely efficient model, enabling entire productions to be completed in around two days and offering outstanding value to clients.
The power of the K6000 means real-time color correction with raw 4 and 5K footage now performs smoothly. I've saved around a day per project.
IMPACT
Although the investment in two high-end professional GPUs is significant for a small production house like CC Media, Reigel has no doubts its new Quadro K6000s represent value for money. By accelerating the client review process and enabling dynamic color correction with raw 4 and 5K footage, CC Media's team is able to deliver highly detailed work more efficiently. That means they can take on more projects, increasing the company's capacity without the need for additional employees while maintaining the highest quality. And, in addition to using its Quadro-equipped editing and color grading suites for the company's own projects, CC Media is able generate additional revenue by renting them out during downtime.
The new hardware hasn't just streamlined CC Media's workflow – the ability for clients to work interactively with artists is opening up new revenue opportunities for the company.
"Right now we're developing a portable hardware set-up that we can actually take on set," explained Reigel. "It relies on the GPU to transcode, produce dailies and render footage from raw files on the fly. The director can then compare the final post-production look to actual footage while the shoot is still taking place. That's an incredibly powerful capability for any film-maker. On-set post-production is pretty commonplace in Hollywood but here in Switzerland we're one of the first to market with this technology, thanks to NVIDIA Quadro."
The team has also experienced some unforeseen benefits. "Because of the new business models the Quadro K6000 enables, we're spending more time working face to face with clients, both in-house and on-set," said Reigel. "The close working relationships we build in that time often translate into to more opportunities to upsell and more repeat business."
Reigel concludes: "We're a small, young team but we're determined to grow our company strongly and make our mark on the industry, both at home and abroad. Our aspiration is simple: to offer clients a world-class service that fits their budget. The NVIDIA Quadro K6000 makes this possible."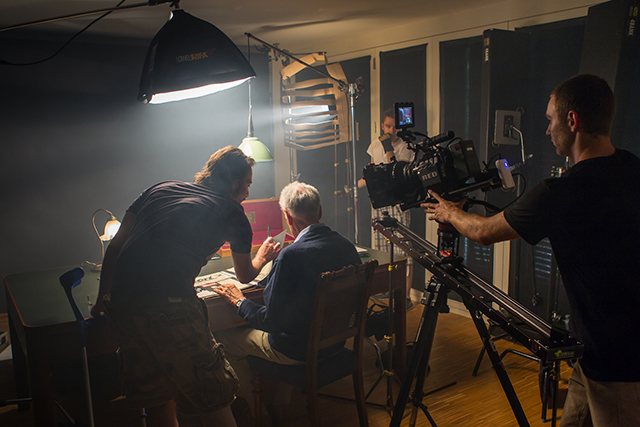 Image Courtesy of CC Media.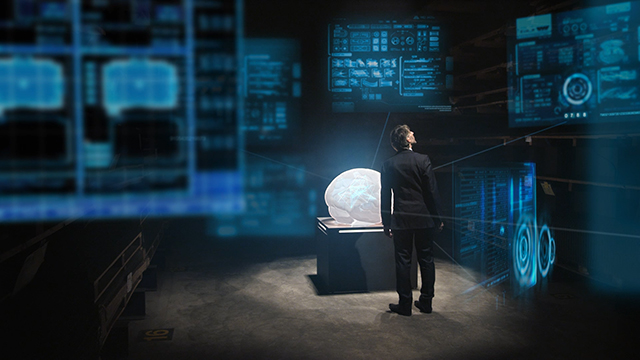 Image Courtesy of CC Media.