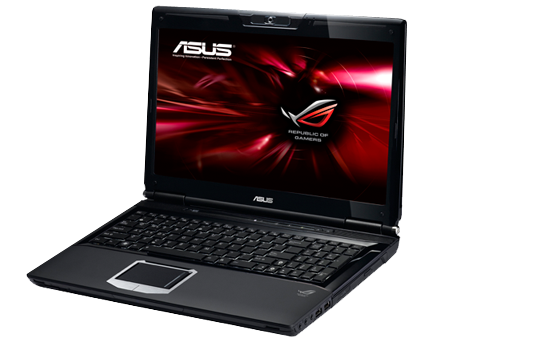 Product appearance may vary by manufacturer
ASUS G51J

Additional Views
A new dimension to notebooks. The ASUS G51J is still the same powerful gaming notebook with NVIDA® GeForce® GTX 260M but now with NVIDIA® 3D Vision™ technology for an immersive gaming experience.


Overview
Features
Specifications

A New Kind of Entertainment

Bring your screen to life with the ASUS G51Jfeaturing NVIDIA 3D Vision technology. Play games and view movies or photos in 3D at the highest quality, full color, and incredible depth.

The Complete Solution

ASUS G51J is bundled with spiffy high-tech wireless glasses, advanced software, and an emitter. Get into 3D action quicker with easy installation, device detection, and setup.

Tons of Content

By leveraging the The Way It's Meant to be Played™ program and its close relationships with game developers, NVIDIA provides the ultimate 3D gaming experience. 3D Vision automatically transforms hundreds of PC games into full stereoscopic 3D right out of the box, without the need for special game patches. In addition, play 3D movies for an immersive viewing experience with the Stereoscopic 3D Movie player software.




©2009 Blizzard Entertainment, Inc.