>
>
>
>
OpenACC GPU Directives


Accelerate Your Scientific Code with OpenACC
The Open Standard for GPU Accelerator Directives
HUNDREDS OF CORES WORKING FOR YOU
OpenACC directives are the fast, proven way to accelerate your code using GPUs. Insert OpenACC directives into the compute-intensive portions of your code and the compiler will automatically map it to the GPU. Here's an example of how a single directive hint can accelerate the calculation of pi.
With OpenACC directives, you can get started and see results in the same afternoon.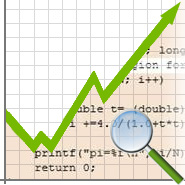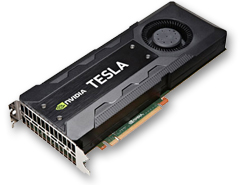 OpenACC is:
Portable: Future-proof your codes with this open standard.
Fast: Straight forward, high-level, compiler driven approach to parallel computing.
Powerful: Ideal for accelerating legacy Fortran or C codes.
Register below to download the free, 30-day trial of the PGI Accelerator compiler.
WHAT THE EXPERTS ARE SAYING
"The PGI compiler is now showing us just how powerful it is. On the software we are writing, it's at least 60 times faster on the NVIDIA card. We are very pleased and excited about the future uses. It's like owning a personal supercomputer."
Dr. Kerry Black,
University of Melbourne
"I have written micromagnetic codes (written in Fortran 90) to study the properties of two and three dimensional magnetic systems. The directives approach enabled me to port my existing code with ease to perform my computations on the GPU which resulted in a significant speedup (more than 20 times) of the computation."
Professor M. Amin Kayali,
University of Houston
See more success stories »
Register for a 30-day PGI trial license
After registering, you'll receive an email from PGI with further details.
You'll need an NVIDIA® CUDA-capable GPU and a C or Fortran-based code to get started.
OpenACC directives and CUDA consultants in Europe
The following organizations offer consulting and training services to support you in accelerating applications with PGI directives in Europe:
already had success trying GPU directives?