INTRODUCING THE
LATEST NVIDIA DRIVE PX 2
FOR AUTOCRUISE DRIVING AND HD MAPPING


The AI Car Computer for Self-Driving Vehicles
NVIDIA® DRIVE™ PX 2 is the open AI car computing platform that enables automakers and their tier 1 suppliers to accelerate production of automated and autonomous vehicles. It scales from a palm-sized, energy efficient module for autocruise capabilities, to a powerful AI supercomputer capable of autonomous driving.
The new single-processor configuration of DRIVE PX 2 for autocruise functions -- which include highway automated driving and HD mapping -- consumes just 10 watts of power and enables vehicles to use deep neural networks to process data from multiple cameras and sensors.
DRIVE PX 2 can understand in real-time what is happening around the vehicle, precisely locate itself on an HD map and plan a safe path forward. It is the world's most advanced self-driving car platform—combining deep learning, sensor fusion, and surround vision to change the driving experience.
The scalable architecture enables configurations ranging from one passively cooled mobile processor operating at 10 watts, to a powerful configuration with two mobile processors and two discrete GPUs that cdelivers 24 trillion deep learning operations per second. Multiple DRIVE PX 2 platforms can be utilized in parallel to enable fully autonomous driving.
SENSOR FUSION
DRIVE PX 2 can fuse data from 12 cameras, as well as lidar, radar, and ultrasonic sensors. This allows algorithms to accurately understand the full 360 degree environment around the car to produce a robust representation, including static and dynamic objects. Use of Deep Neural Networks (DNN) for the detection and classification of objects dramatically increases the accuracy of the resulting fused sensor data.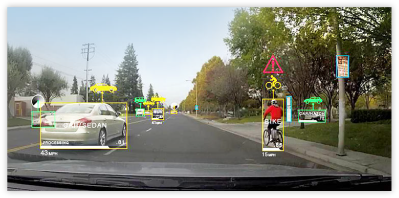 COMPUTER VISION AND DEEP NEURAL NETWORK PIPELINE
NVIDIA AI platforms are built around deep learning. With a unified architecture, deep neural networks can be trained on a system in the datacenter, and then deployed in the car. NVIDIA DGX-1™ can reduce neural network training in the data center from months to just days. The resulting neural net model runs in real-time on NVIDIA DRIVE™ PX 2.
See the NVIDIA research paper End-to-End Learning for Self-Driving Car, which details how a convolutional neural network (CNN) was deployed on DRIVE PX 2 to enable a self-driving car.
NVIDIA® DriveWorks is a Software Development Kit (SDK) that contains reference applications, tools and library modules. It also includes a run-time pipeline framework that integrates every aspect of the driving pipeline from detection to mapping and localization to path planning to visualization. Its open architecture enables automakers, tier 1 suppliers and software developers to build autonomous vehicle applications. Learn More.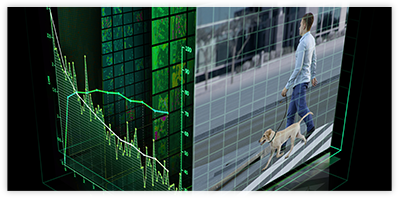 NVIDIA offers an end-to-end mapping technology for self-driving cars, designed to help automakers, map companies, and startups rapidly create HD maps and keep them updated. This state-of-the-art technology uses an NVIDIA DRIVE PX 2 AI supercomputer, coupled with NVIDIA Tesla GPUs in the data center, to create highly detailed maps. Learn more.
THE PLATFORMS
DRIVE PX 2 FOR AUTOCRUISE
Small form factor, DRIVE PX 2 for AutoCruise, is designed to handle functions including highway automated driving, as well as HD mapping.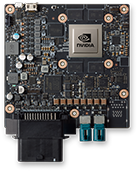 DRIVE PX 2 FOR AUTOCHAUFFER
DRIVE PX 2 configuration with two SoCs and two discrete GPUs is available today for point to point travel.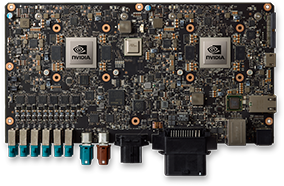 DRIVE PX 2 FOR FULLY AUTONOMOUS DRIVING
Multiple fully-configured DRIVE PX 2 systems can be integrated in a single vehicle to enable autonomous driving.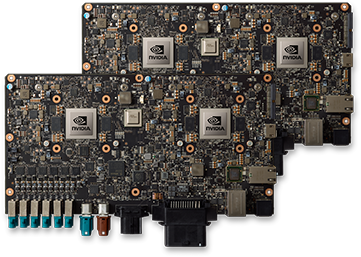 Watch NVIDIA CEO Jensen Huang unveil the newest NVIDIA DRIVE PX 2 self-driving car platform
Watch Video