>
>
>
CUDA Center of Excellence


NVIDIA names Oxford University CUDA Center of Excellence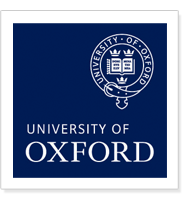 Oxford University is the second CUDA Center of Excellence (CCOE) in the UK. This promotion recognises Oxford's leading contribution to research using GPU computing. GPUs are being used within many departments in the Mathematical, Physical and Life Sciences Division. This includes molecular dynamics modeling in Chemistry and Biochemistry, bio-informatics in Statistics and Computer Science, computational engineering in OeRC (Oxford e-Research Centre), real-time data processing in Astrophysics and OeRC, vision recognition in Engineering Science, and compressed sensing in the Mathematical Institute.
The new CUDA Centre will link together all of this work, led by Professor Mike Giles, an Associate Director of OeRC and a Professor of Scientific Computing in the Mathematical Institute. In 2008, Professor Giles was named one of the inaugural CUDA Fellows for his early work on parallel random number generation and Monte Carlo simulation on NVIDIA GPUs, and since then he has been the leading advocate for GPU computing within the UK, teaching an annual one-week course on CUDA Programming, leading an EPSRC Network on many-core computing, and initiating a UK conference series on the same topic.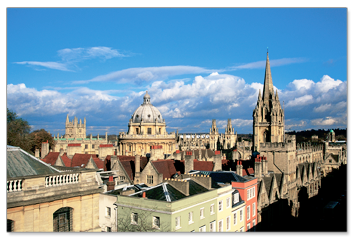 Courtesy of Nasir Hamid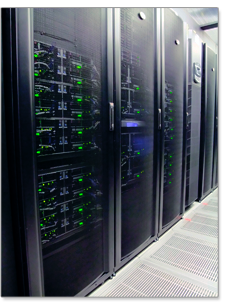 Courtesy of Oxford university
Within Oxford University there is a very wide range of research using GPUs. In Chemistry, Prof Jonathan Doye is developing novel molecular dynamics models to simulate important mechanisms in DNA nanotechnology, such as the self-assembly of DNA tiles. In Astrophysics, Dr Aris Karastergiou and Dr Wes Armour have developed real-time software for the detection of pulsars; this work is in preparation for the future international Square Kilometre Array project but is already being used on two telescopes in the LOFAR pathfinder project. As a third example, there is research in OeRC, the Mathematical Institute and the Computer Science department on high-level domain-specific languages and "active libraries" which automatically generate highly-optimized CUDA code for specific application classes in computational engineering, computational biology and bio-informatics. Bio-informatics is a particular area with enormous potential for future growth in the use of GPUs, with Oxford's Wellcome Trust Centre in Human Genetics being a world leader in the analysis and statistical modeling of whole-genome sequence data in population genetics and genetic epidemiology studies.
The CUDA Center of Excellence program recognises, rewards and fosters collaboration with leading institutions at the forefront of parallel computing research. Oxford University joins a network of 18 elite institutions worldwide that have demonstrated a unique vision for improving the technology and application of parallel computing, and are empowering academics and scientists to conduct world-changing research.Oxford University will also use a new GPU cluster, called Emerald, an HP-based system with 372 NVIDIA Tesla GPUs. It is housed at the STFC Rutherford Appleton Laboratory, and shared between STFC and the universities of the e-Infrastructure South consortium: Oxford, Bristol, Southampton and UCL. Some computing time will also be made available to users from industry and other universities.
For more information on the Oxford CUDA Center of Excellence visit the NVIDIA CUDA Center of Excellence program page.